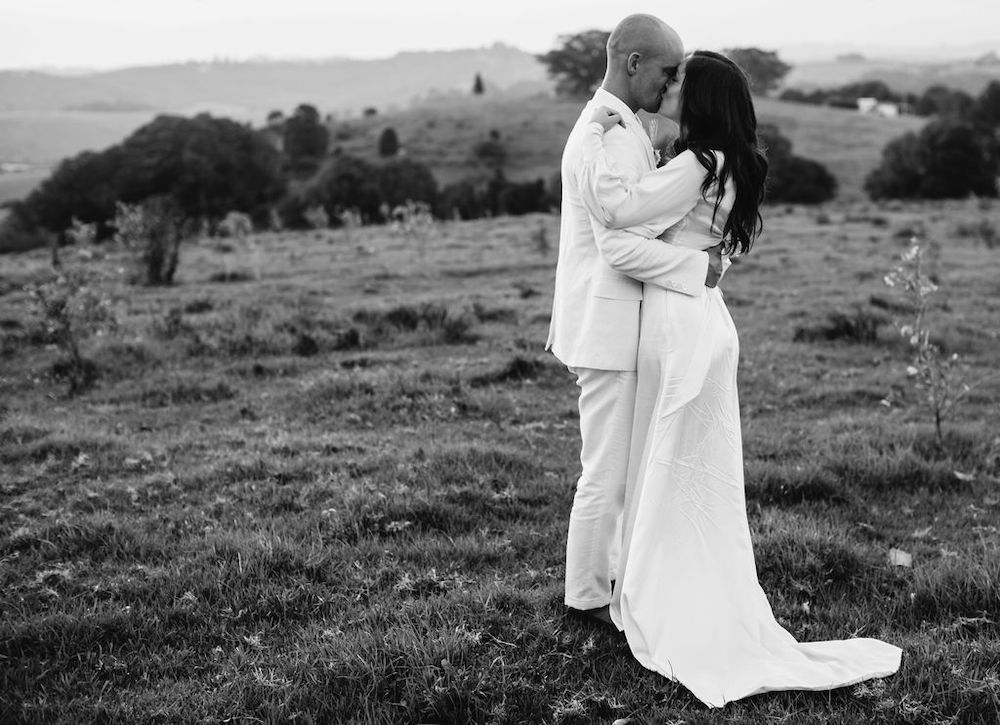 From colleagues to lovers, it was an INSTANT connection for these two lovebirds back in 2017, and they have been inseparable ever since! Inspired by a romantic, bohemian vibe, Natalie and Sean's vision was brought to life through a blend of soft colours, relaxed furniture, and lots and lots of lighting to enhance the natural beauty and 'juju' at BVF…
Read on for more of their love story.
When did you two first lock eyes?
We met on my first day at my new job in Jan 2017. I walked into a meeting and Sean said he noticed me straight away. We became friends and then started dating soon after. We become inseparable very quickly. The whole office knew we liked each other before we even admitted it to ourselves.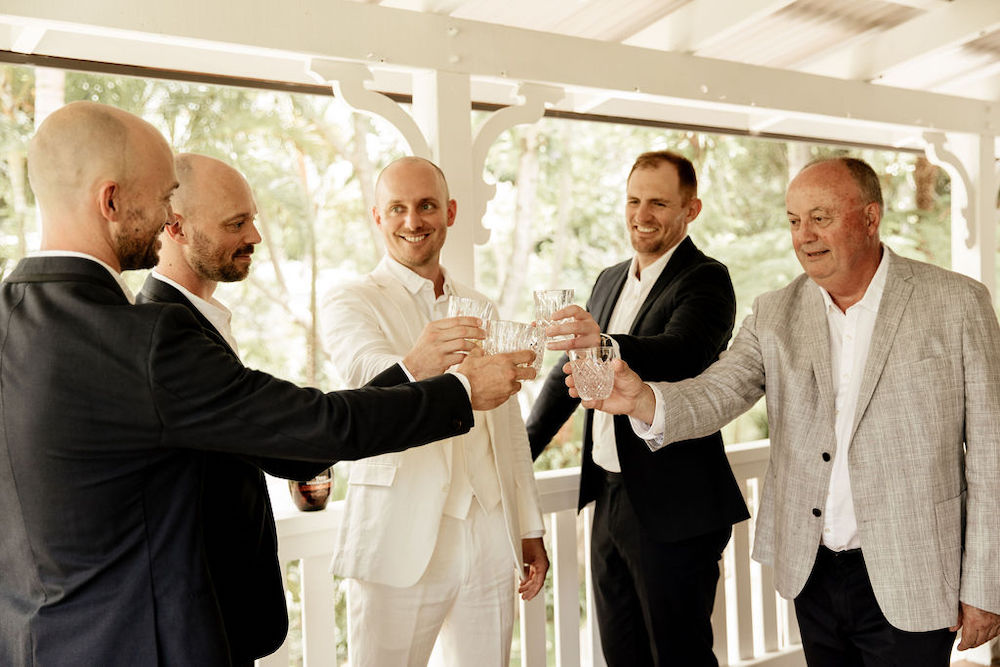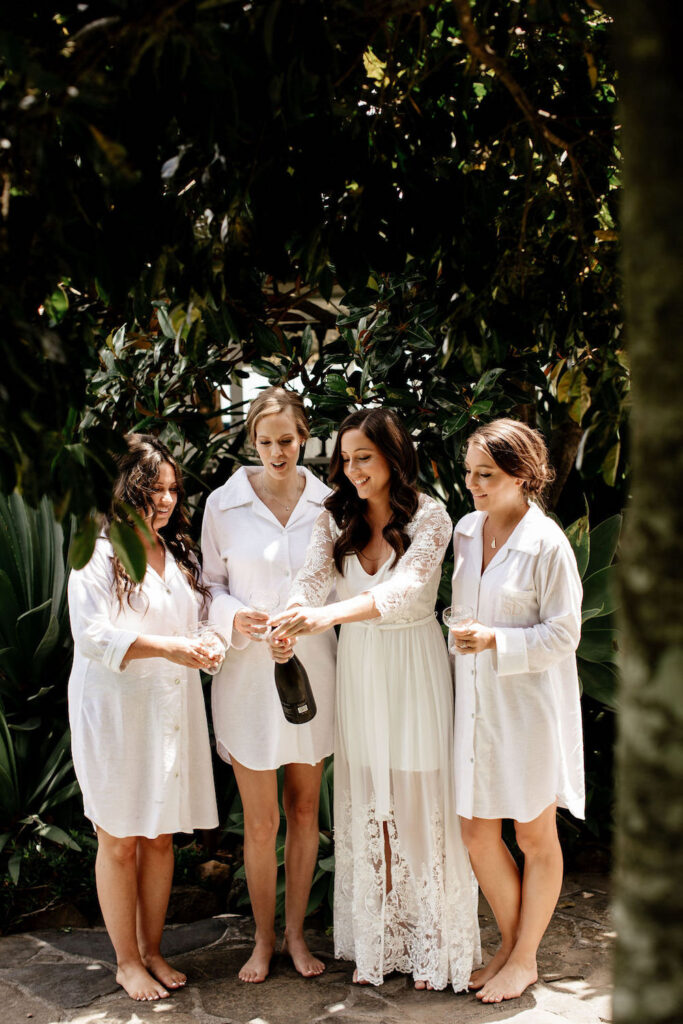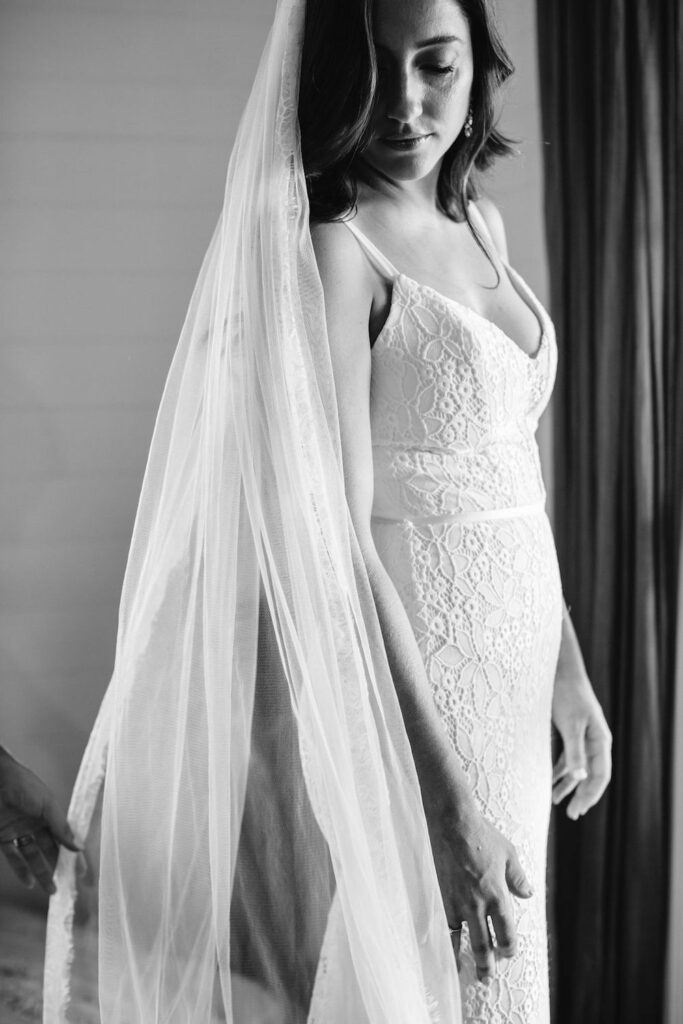 Who popped the question? Don't skip the juicy details, please!
Sean popped the question, and it was perfect. It was an overcast morning and Sean got me out of bed for an early walk along the reef headland. He took me to a secluded part of the beach and got down on one knee. My family was visiting from Scotland so that night it turned into an impromptu engagement party.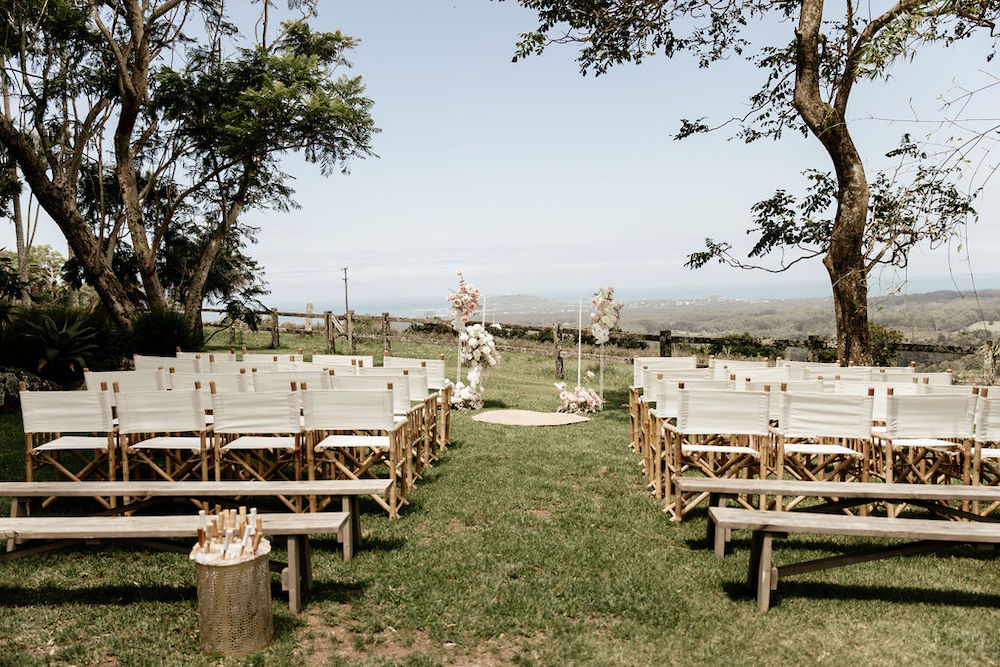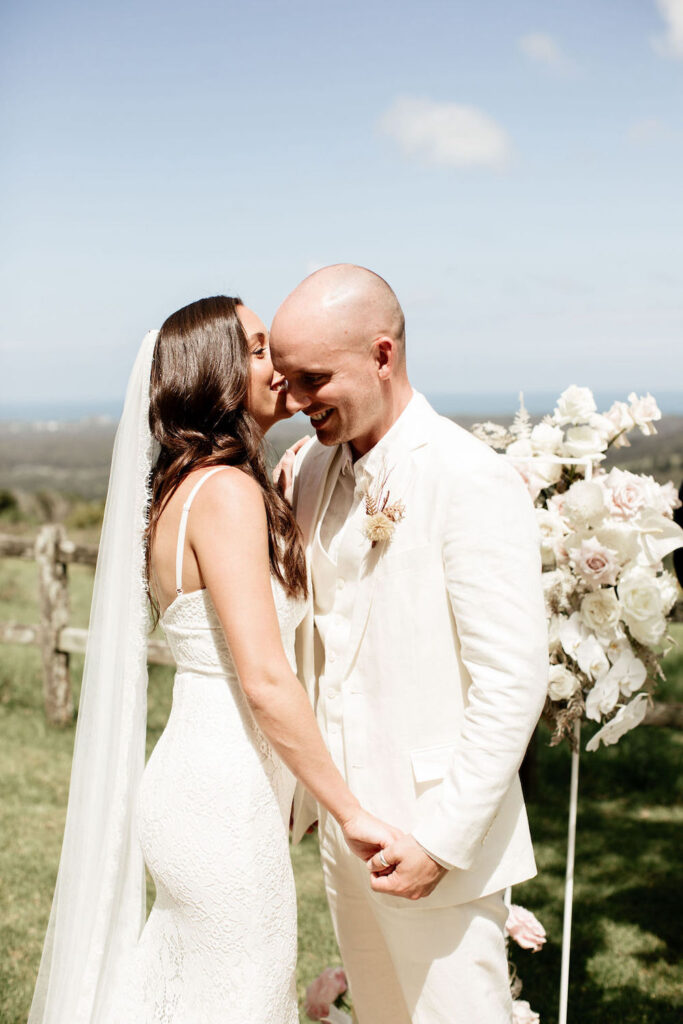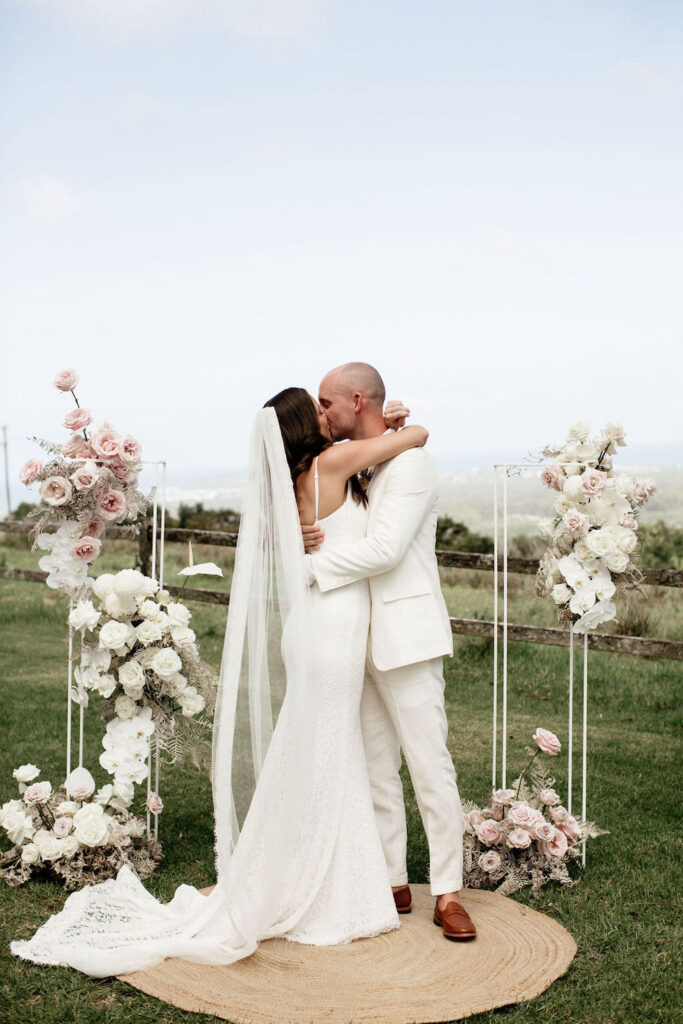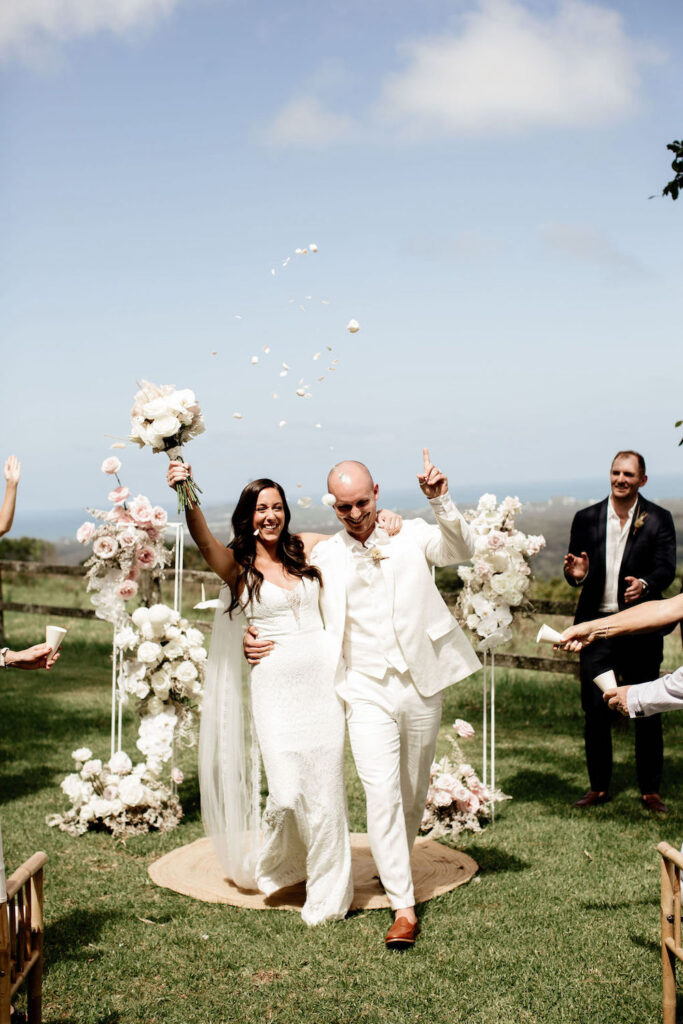 So, tell us, what made you fall in love with Byron View Farm?
We had visited many wedding venues but as soon as we arrived at BVF we knew it was different from anywhere else we had seen. We loved the open space and the amazing view. We also loved the cottage and thought it was an amazing wet weather option (which we ended up needing in the end!). BVF has the best juju that just puts you in the best mood.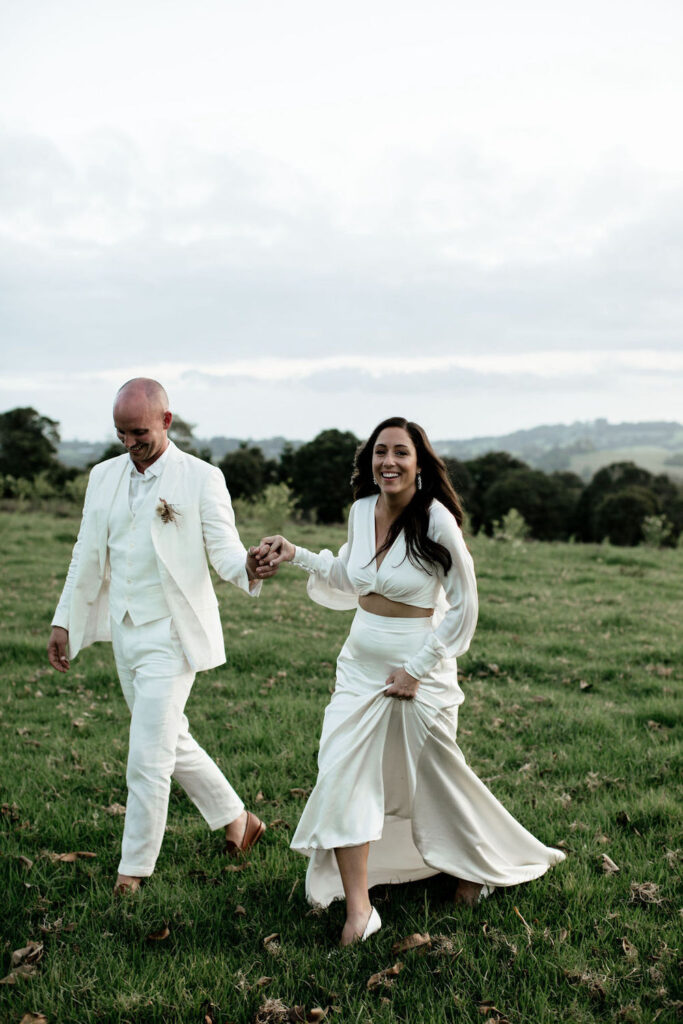 What was the style or vibe you desired for the day, and how did you bring it to life?
We wanted a boho but romantic vibe. We went for soft colours like white, pink and rust. We added a lot of lighting around the property and picked furniture that suited our style. The team at Byron Bay Weddings really helped make our vision come to life.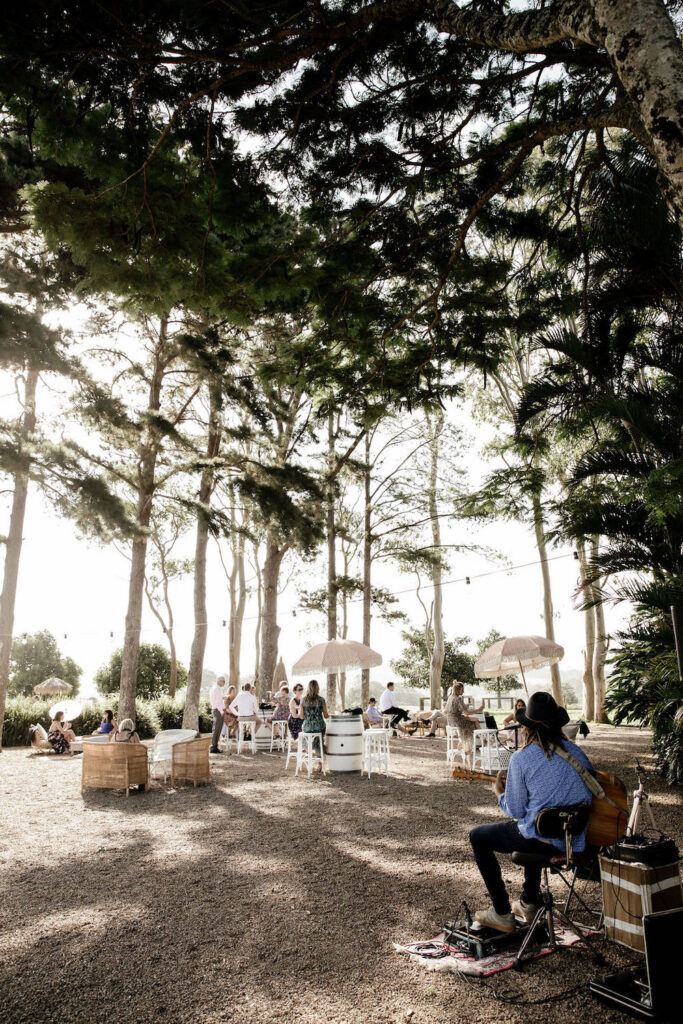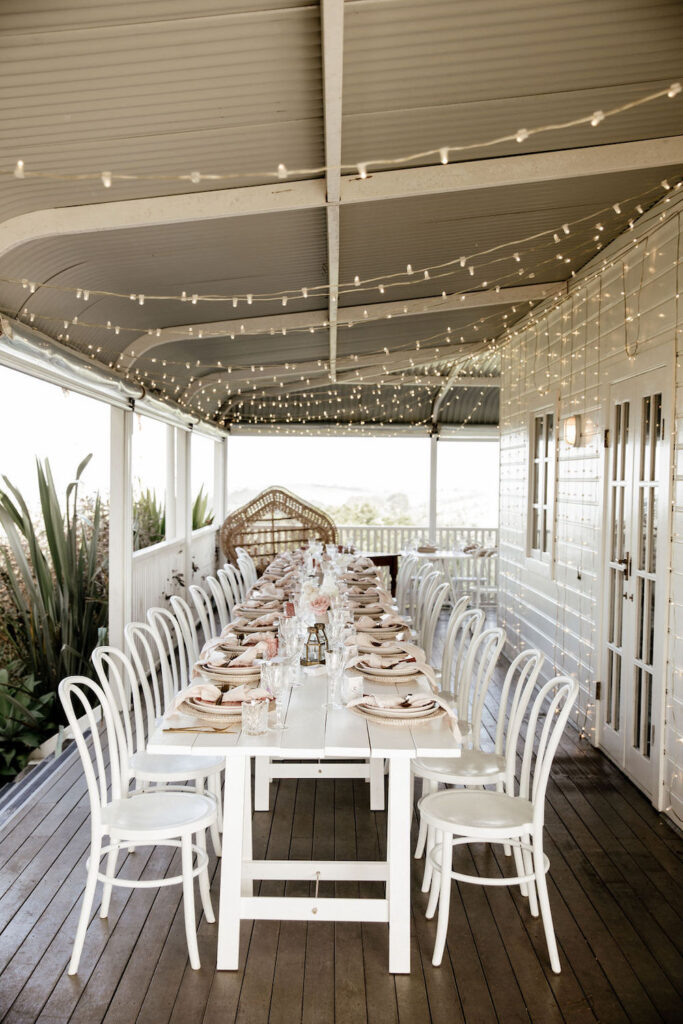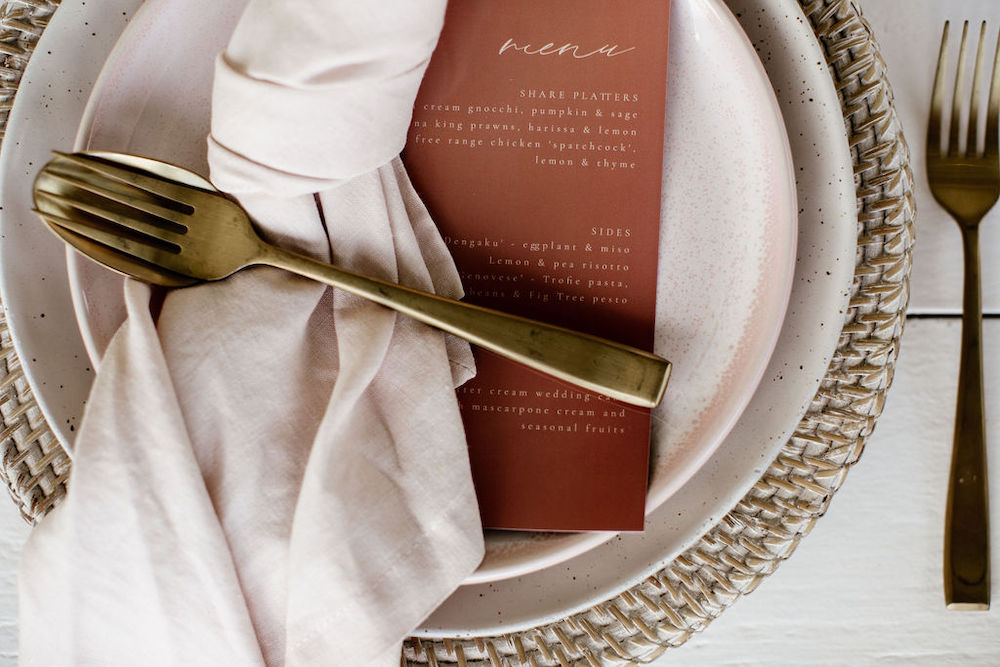 What are your top 3 most memorable moments of your wedding experience?
– We went for our photos at sunset and it was so magical. The sun was setting, and it was just Sean and I for those few moments and we looked back at our wedding party enjoying their meal. It was a really special moment.
– The night before our wedding we came back from dinner and the whole cottage was lit up with our fairy lights around the whole verandah and it was so stunning and got us so excited for the next day. It was so amazing staying at BVF the night before the wedding.
– The ceremony was our favourite moment of the whole experience. We were overlooking Byron Bay on such a beautiful day. The ceremony felt so intimate with just our closest friends and family at BVF. It was important for us to have privacy for our ceremony and BVF 100% provides that.
Feel like name dropping any suppliers that completely blew your socks off?
Obviously BVF – we wouldn't have wanted to get married anywhere else. We also loved our photos by Amelia Fullerton. Our celebrant was incredible – Michelle Shannon. Byron Bay Weddings seriously know how to put on an epic wedding – Che was with us every step of the way. We also loved our video by Gold Bear Wedding Films.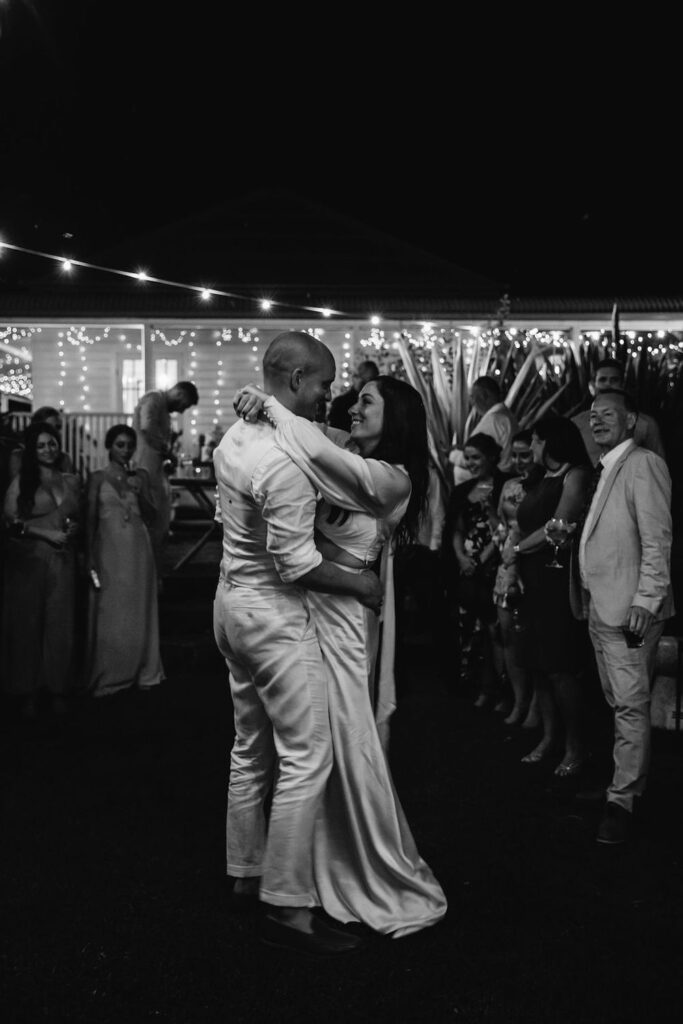 What does marriage mean to you?
Marriage is spending the rest of your life with your favourite person. Marriage is starting your own family. Marriage is having someone by your side through the best and worst times.
What would be your biggest advice to other couples considering Byron View Farm for their wedding venue?
Book it in!!! You won't find a better wedding venue run by nicer people. Every one of our guests were blown away with the venue once they arrived.
What are you two most looking forward to as a married couple?
Starting our own family!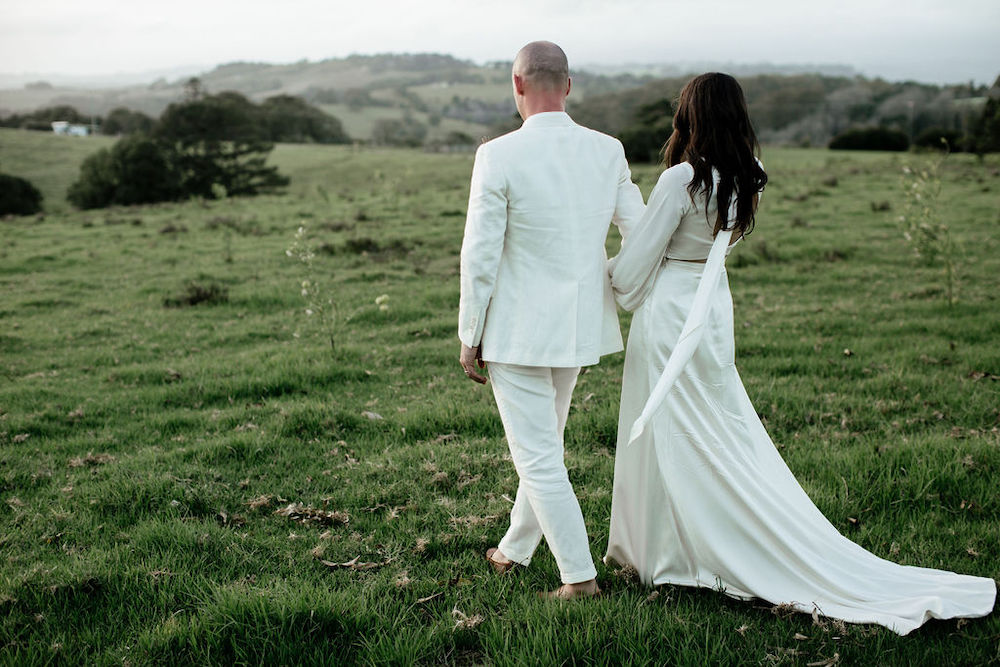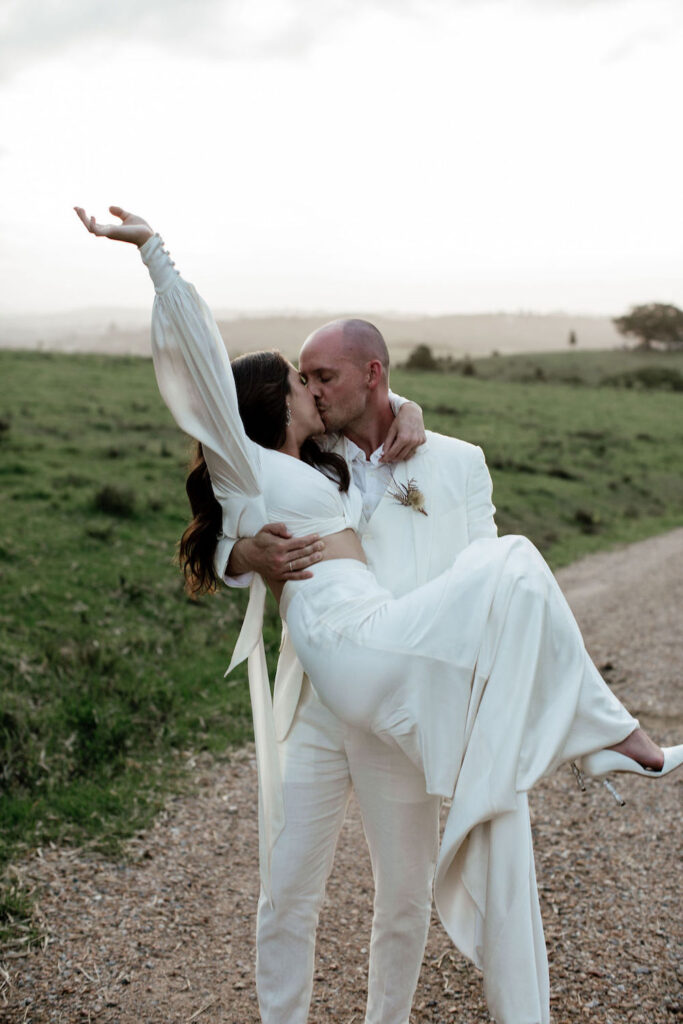 Suppliers
Venue: Byron View Farm // Planning & Coordination: Byron Bay Weddings // Furniture & Styling: The Wedding Shed // Catering: Fig Tree Restaurant // Photographer: Amelia Fullarton // Videographer: GoldBear Wedding Films Florist: FLWR Studio // Lighting: Byron Audio // Celebrant: Michelle Shannon // Musician: Scott Day-Vee // Hair: Anita Bauer // Makeup: Makeup Maree // Wedding Cake: Byron Bay Cacao // Guest Transport: Byron Bay Double Deckers
Welcome to Byron View Farm's little white cottage. Our one-bedroom guest home, perched on the highest hilltop of the farm… and the Byron Hinterland. Come with us for a little walk-through! These are the views from the wrap-around verandah… rolling hills, stretching out to the ocean and the Byron Bay…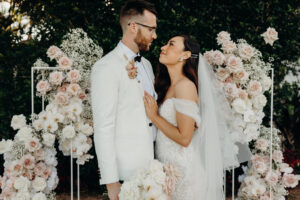 Originally booked to get married in Greece, it seems COVID had other plans in store for these two! Mel & Nathan's hinterland wedding was not only a special day for us to meet folks who are just as (if not more) obsessed with alpacas as we are, but to witness…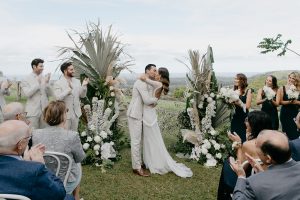 Somewhere in between their big beautiful smiles and 'simply can't get enough of you' body language, it's safe to say we've become a little infatuated with these two lovebirds. Cue…Rebecca and Michael. It's no wonder why these two chose to tie the know here in Byron Bay, being their favourite…