Rob and Billie here! We're a father daughter duo. A coupla kooky geminis... who are beyond grateful to call Byron View Farm home for the past 22 years.
The experience of this land still leaves us speechless. It's the feeling of being with an old friend who loves you, unconditionally. It's absolute peace. It's standing in one place and being able to witness 360 degree views; the sunrise and sunrise, the full moon shining on the ocean. It's what Rob likes to call 'good juju'...
You'll find Byron View Farm perched on the highest hilltop of the hinterland, positioned across 40 acres of growing rainforest and just a 10 minute drive from Byron Bay's town. There's a 100 year old Farmhouse where we live, and The Cottage that we offer as accommodation.
Naturally over time, this land has magnetised people to gather here for healing experiences and now, ceremonies of love. There's no surprise why. It's our passion to share the land with you in this way. From retreating in the cottage, intimate elopements and weddings and hiring the property for photoshoots and educational workshops.
Before we dive deeper into history with you, there's some folks who'd be upset if they didn't get a mention! The beloved animals of Byron View Farm. Slim, Candy and Lupi, the three Border Collies, also know as The Welcoming Committee. The chooks, who think they're dogs. The 6 pack of sassy alpacas. The gentle ex-polo horses of Sugar Beach Ranch. The wildlife slowly returning to the land.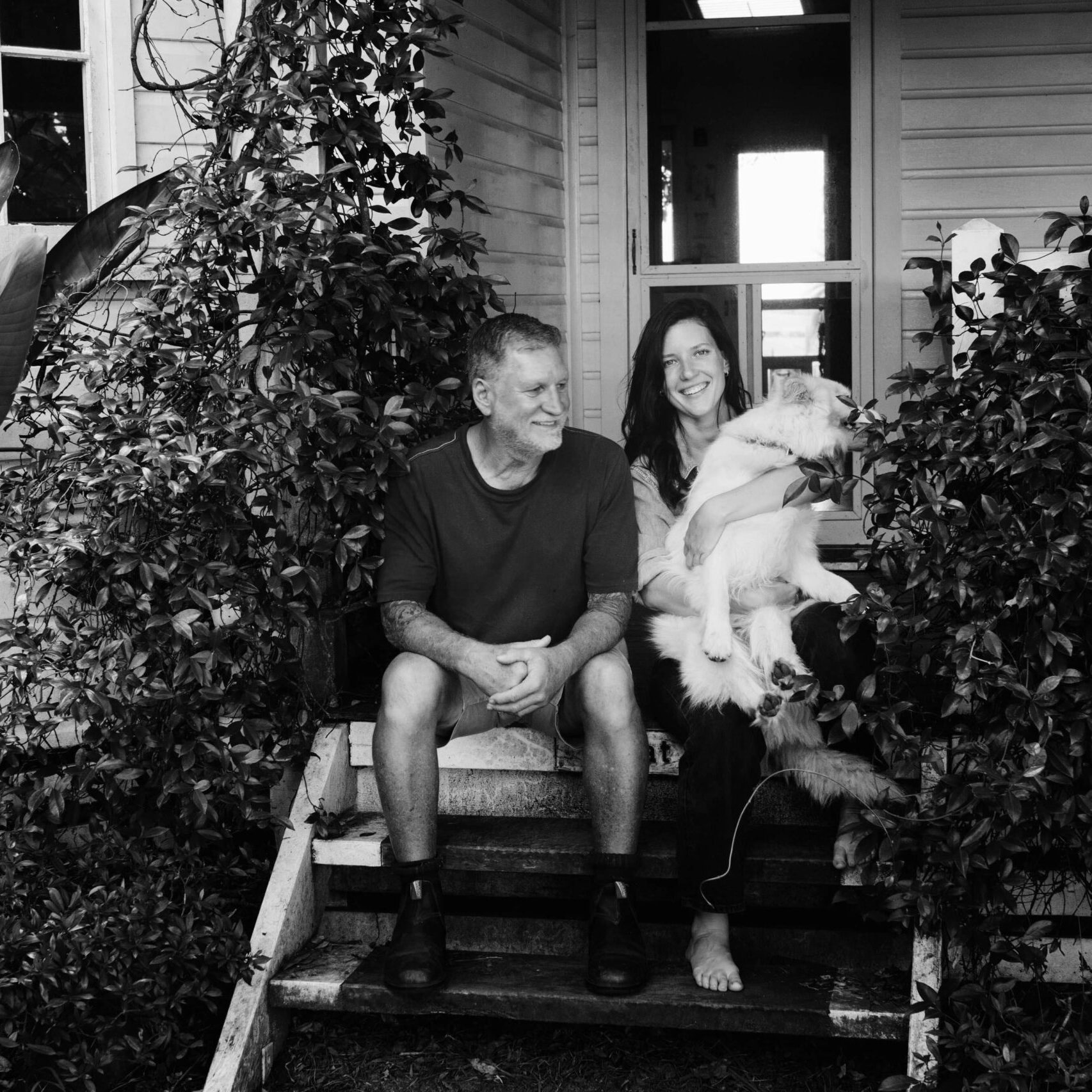 We hope this will inspire other rural landowners to think beyond today and initiate some foundations for a sustainable future for our planet. None of us will be around to see this project completed but it sure does give immense gratification to know you've commenced something much greater than yourself.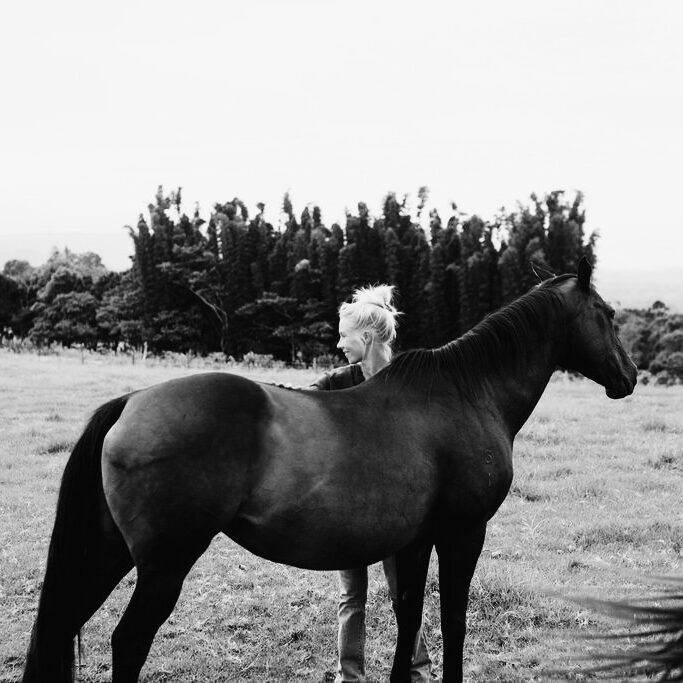 When we arrived, BVF had existed as a working cattle farm for over 100 years. We continued, uneducated to the extent of what we really were contributing to. Things took a turn in 2020. After 19 years of being part of the agricultural farming industry, our vision for the land shifted, and started to expand. Exponentially.
We learnt more about the vast Northern Rivers District and surrounds that were once covered by Australia's largest expanse of sub tropical rainforest, "The Big Scrub". This was once home to over 300 tree species and 200 species of vines and ground cover. By the late 1800's over 185,000 acres had been cleared for farming, leaving only 1% of the original rainforest remaining today. Byron View Farm had unfortunately fallen victim to this mass clearing.
Our growing awareness of climate change and global warming has led us to embark on a passion project to rewild the land. To bring it back to how it used to be. Within a month - we removed all cattle, introduced alpacas and connected with Reforest Now, our local not for profit organisation who, little did we know at the time, would join us on an amazing journey. Becoming part of something a lot bigger that we could have ever imagined.
To date we have planted almost 41,000 rainforest trees in just over 2 years, with over 100 diverse species. BVF is currently one of the largest private rainforest regeneration projects in the Northern Rivers.
We've installed native beehives and nesting boxes for birds, marsupials and microbats, creating corridors to adjoining bushland. It is our mission to bring back a rainforest habitat to attract the biodiversity of native wildlife that once flourished here. As well, to make BVF as environmentally friendly and self-sustainable as practically possible. We already harvest our own rain/bore water and in the near future will be completely solar and off the grid.
We've had the pleasure of already witnessing these trees grow healthy and strong, and the endangered Birdwing Butterfly starting to lay their eggs on the Birdwing Vines. Pic below of the caterpillars in action.
We are so excited for the future of this land, and would just love to take you for a rewilding tour if you're ever in the neighbourhood.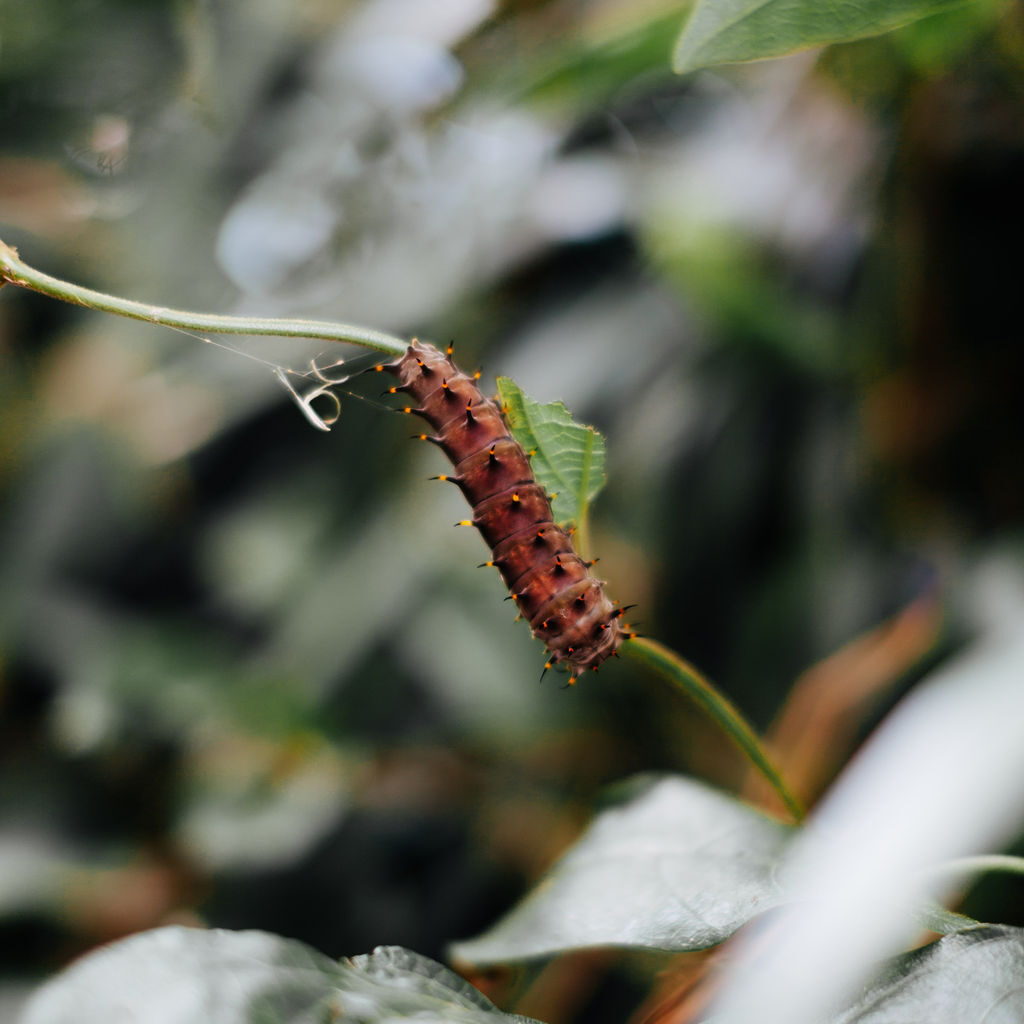 A rainforest tree will be planted in the Northern Rivers by Reforest Now, in honour of all couples who are married at Byron View Farm
Current tally - 40,120 rainforest trees
Dark blue - completed rainforest plantings
Light blue - future rainforest shrub plantings
Red - future rainforest tree plantings