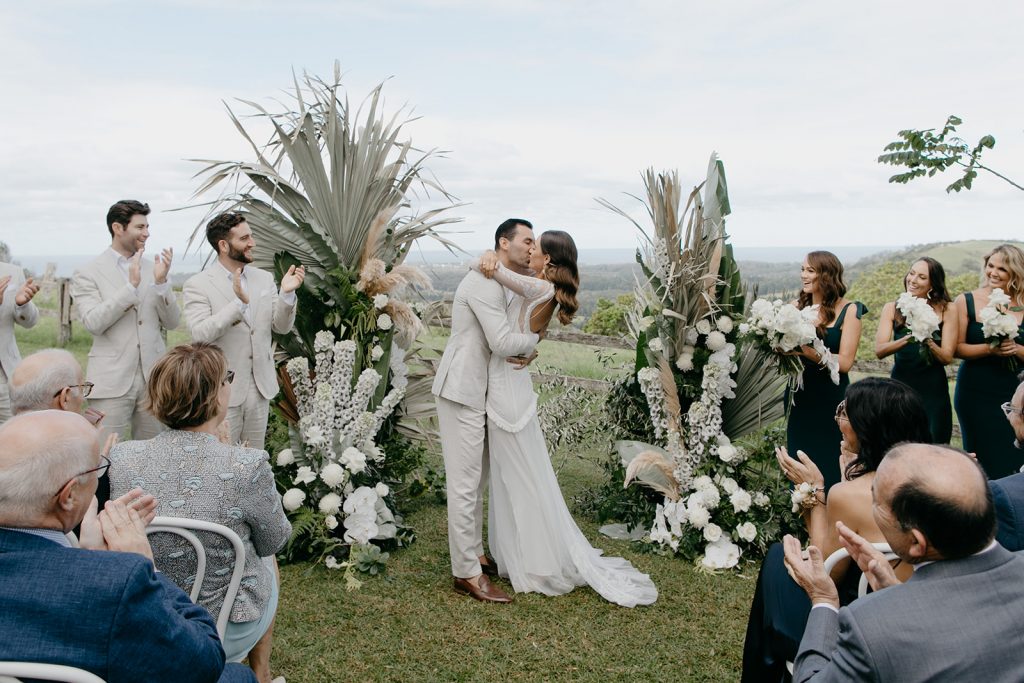 Rebecca & Michael's Wedding
Somewhere in between their big beautiful smiles and 'simply can't get enough of you' body language, it's safe to say we've become a little infatuated with these two lovebirds. Cue…Rebecca and Michael. It's no wonder why these two chose to tie the know here in Byron Bay, being their favourite holiday destination this places just mirrors their easy-going and high vibrational personalities. What a duo! Carry on below to enthral yourselves into their special day, captured through the lens of Jimmy Raper…
How We Met
Mike and I met in London through mutual friends on a country weekend away in Surrey. We got a long like a house on fire (after several drinks) and then realised we were working together the next week.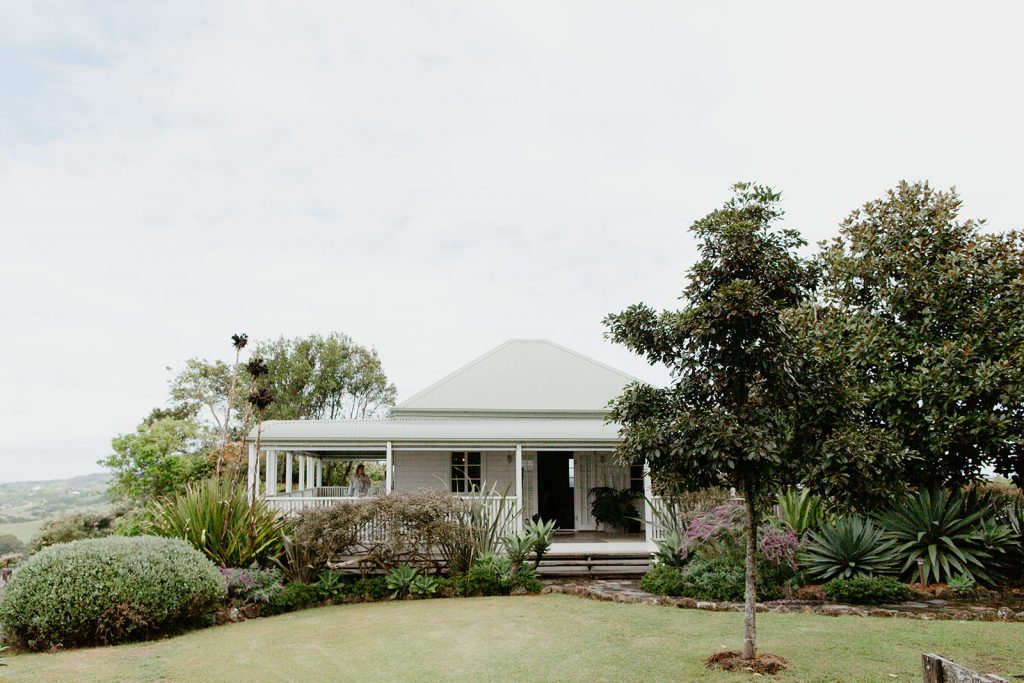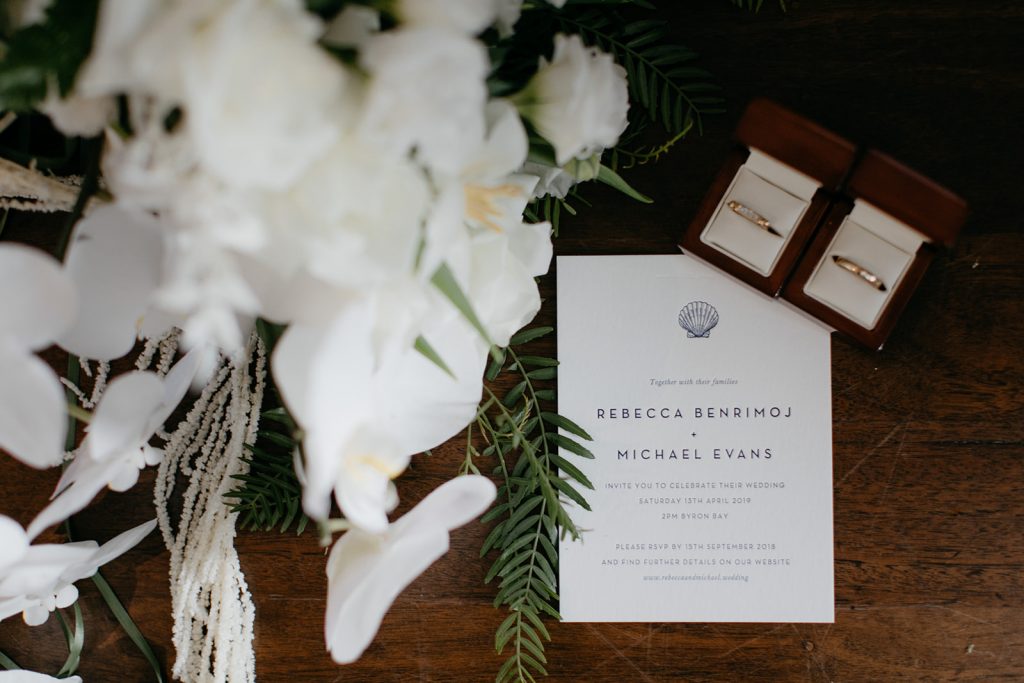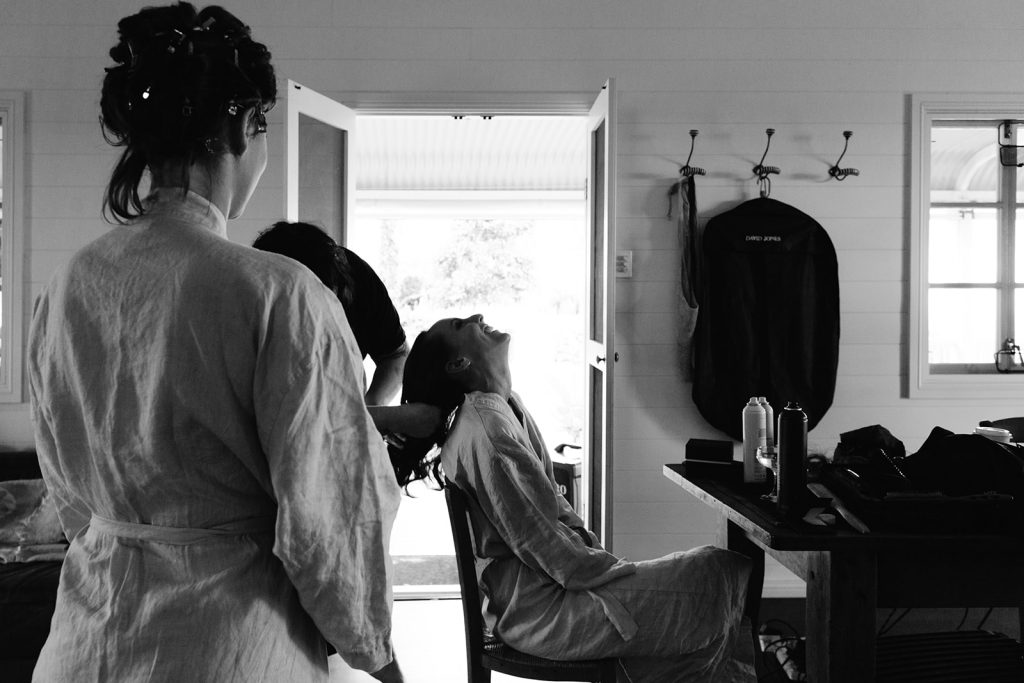 The proposal
We had just bought our apartment together a few months earlier so I had thought there was no way he'd propose anytime soon. How wrong I was! Mike had lit candles all around our apartment, had champagne on ice and photos of us around the living room set up for when I walked in the door one random Thursday afternoon. I actually came home early and caught Mike brushing his teeth. I was extremely confused walking into a scene from a movie. He wrote his proposal in a card as he knew he'd be nervous. It was really sweet.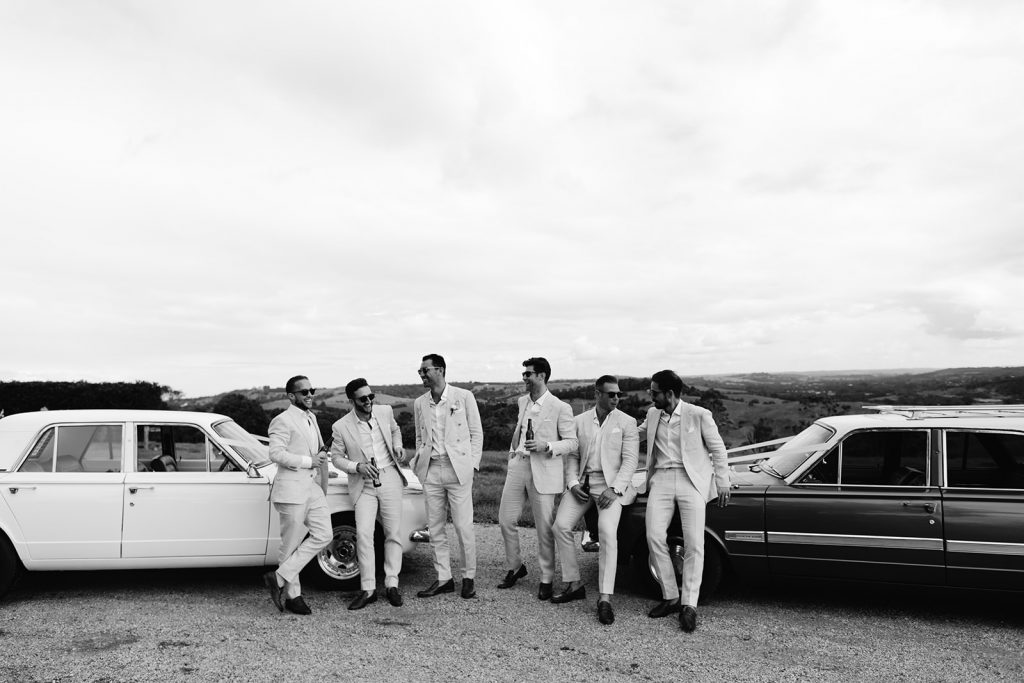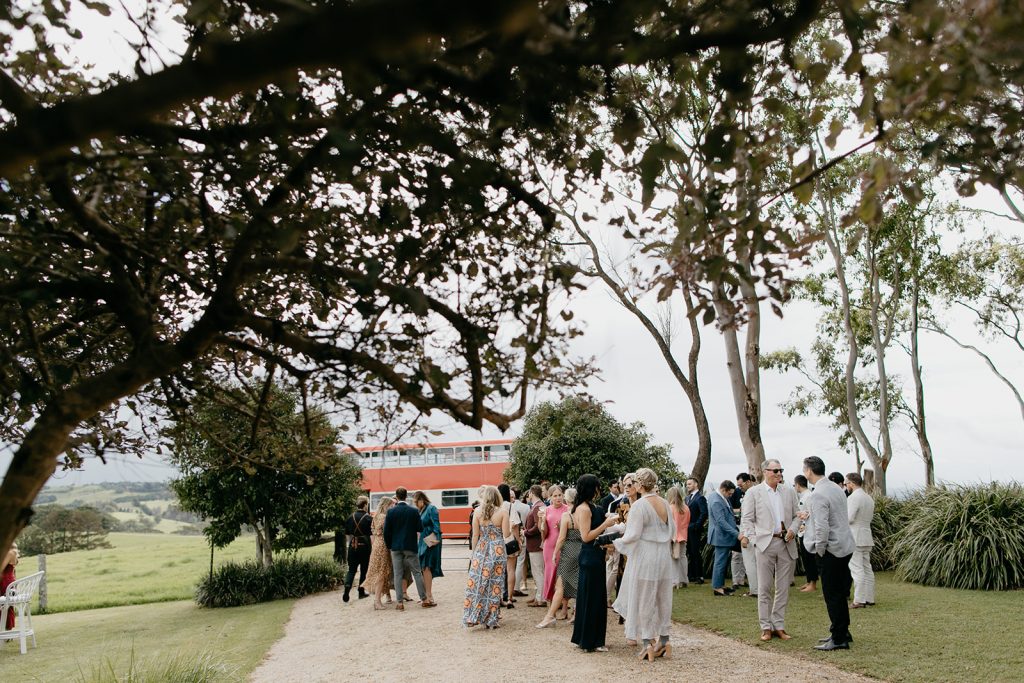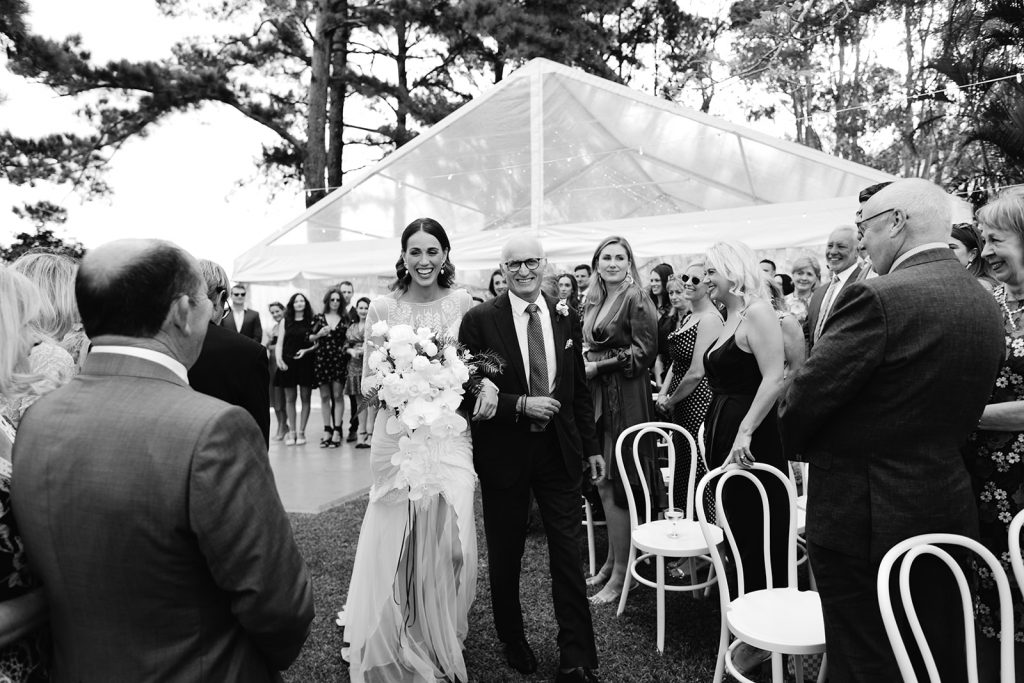 WHY DID YOU CHOOSE BYRON VIEW FARM FOR YOUR WEDDING?
Our hearts were set on getting married in Byron Bay as it is our favourite holiday destination in Australia. We always feel so relaxed and calm there. After looking at several venues around Byron and the hinterland, the view from BVF took our breath away and sealed the deal! The space also catered for our numbers but also felt intimate all at the same time.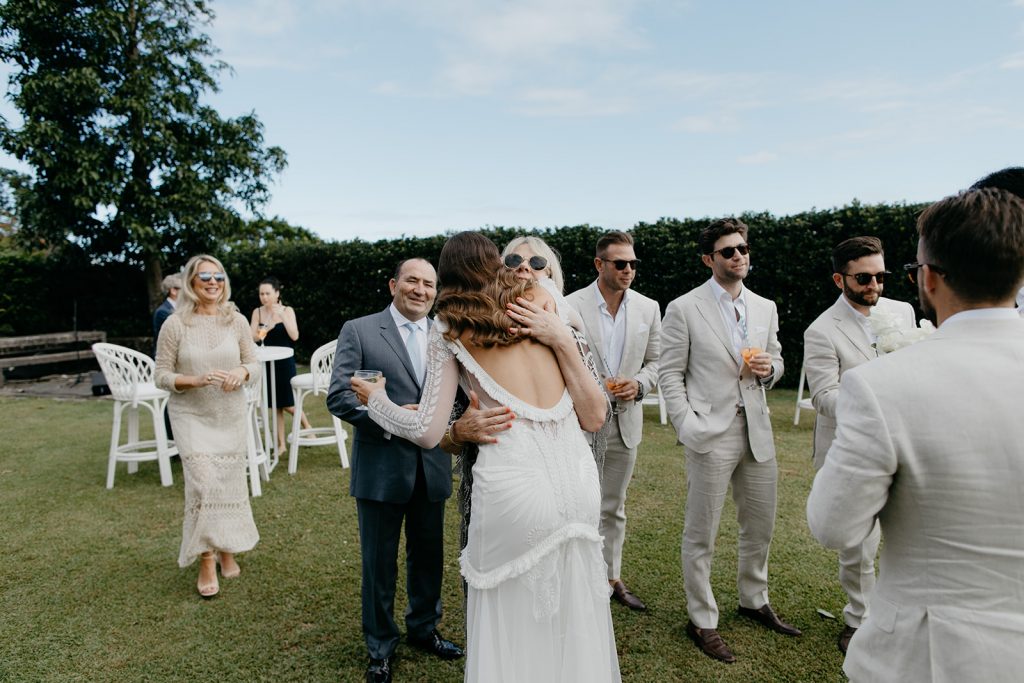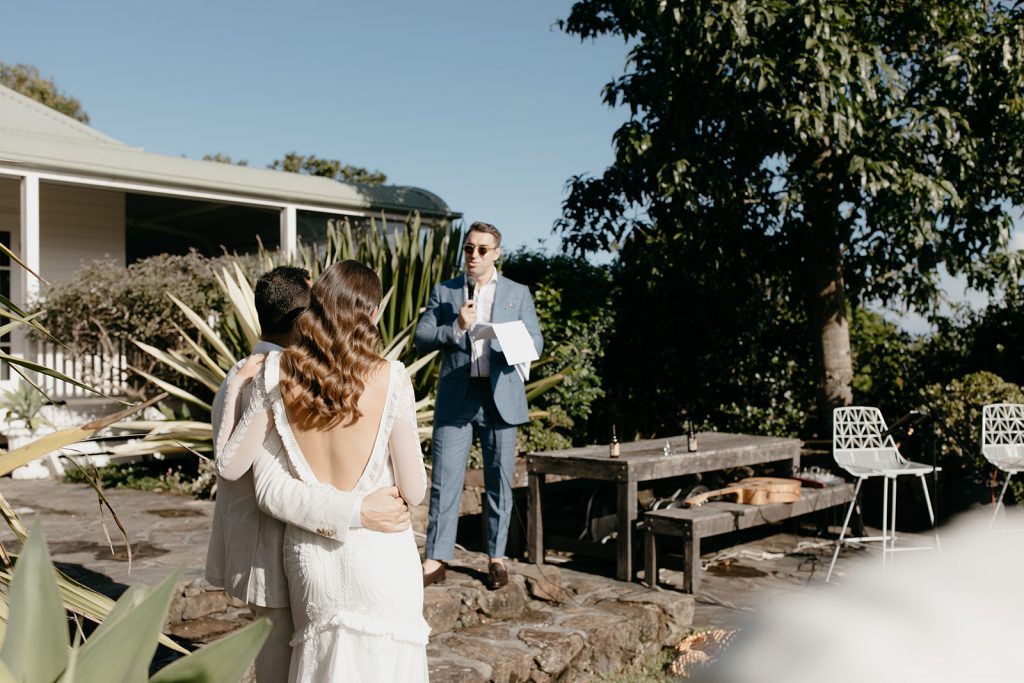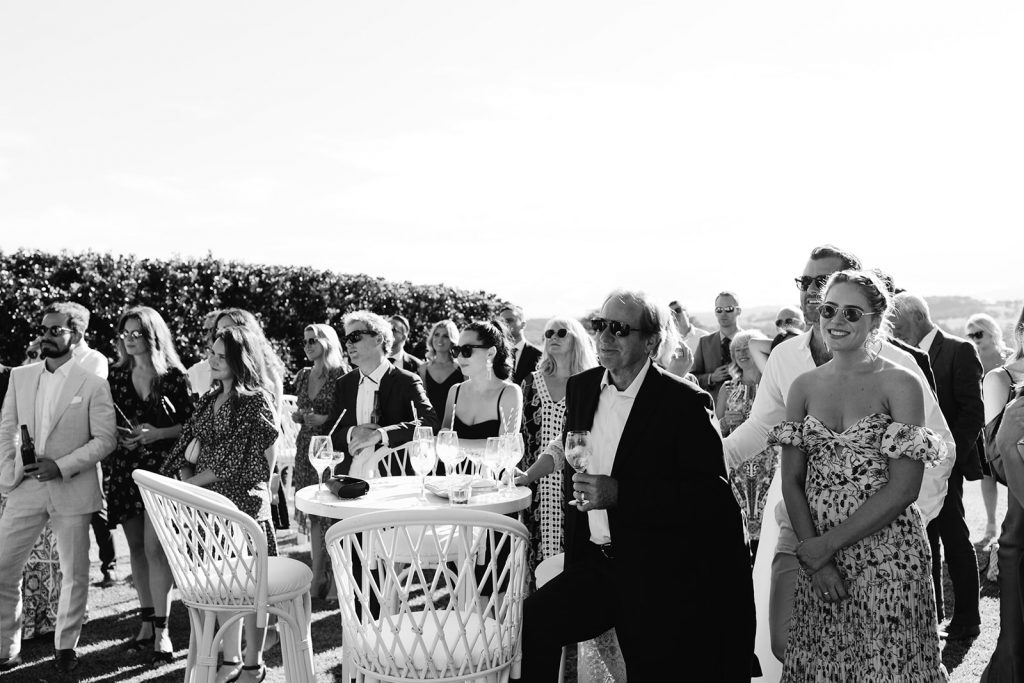 Theme & Style
Nicole from Byron Bay Weddings helped us refine the atmosphere we wanted to create for our special day. We were inspired by natural, beachy tones and linen textures to compliment the garden and beach views. The marquee went above and beyond our expectations thanks to Bower Botanical's dreamy hanging installations! It was such a romantic atmosphere and the love was definitely felt in the room.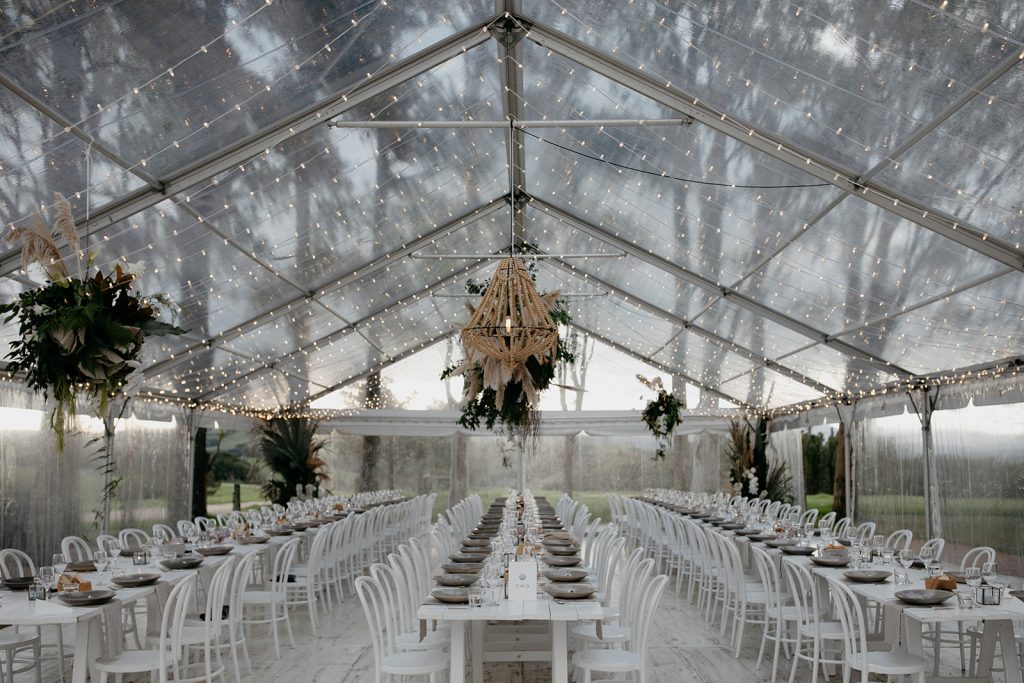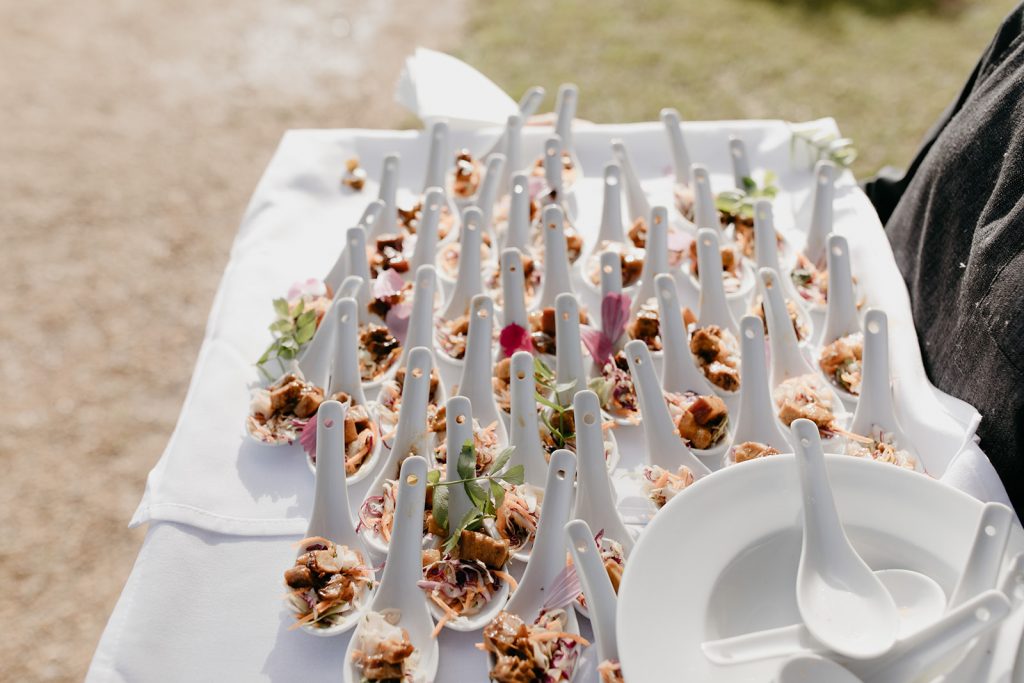 OUR DREAM TEAM OF SUPPLIERS. WHO THEY ARE & HOW THEY BLEW OUR SOCKS OFF…
I can not recommend our suppliers more! Every single one blew our socks off and were not only talented in their field but amazing people who just made our experience so positive! (Full supplier list at bottom of page).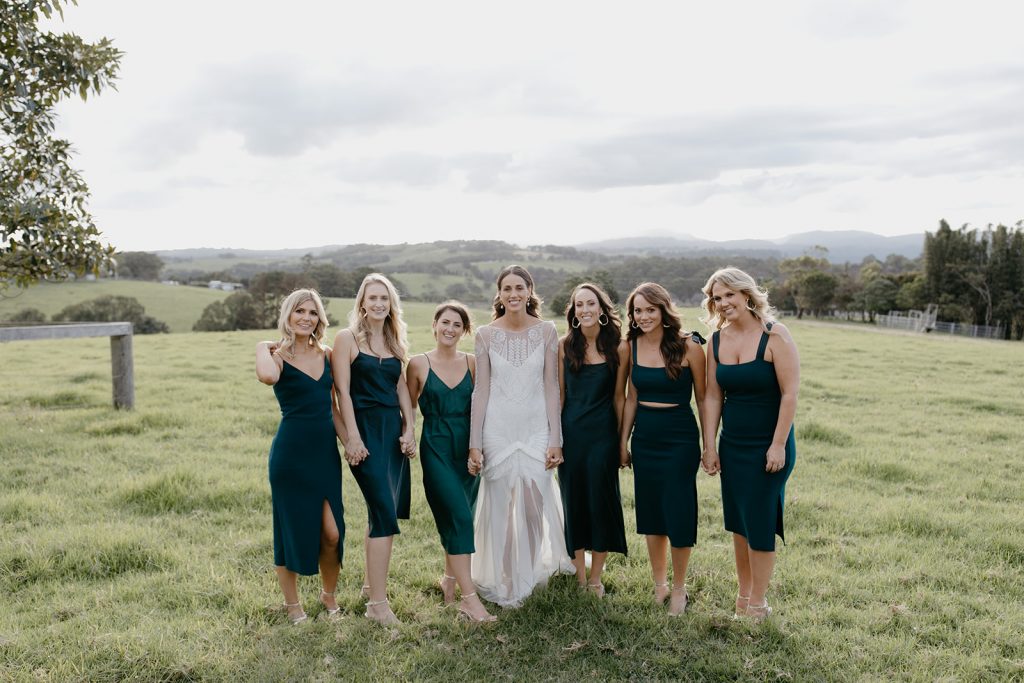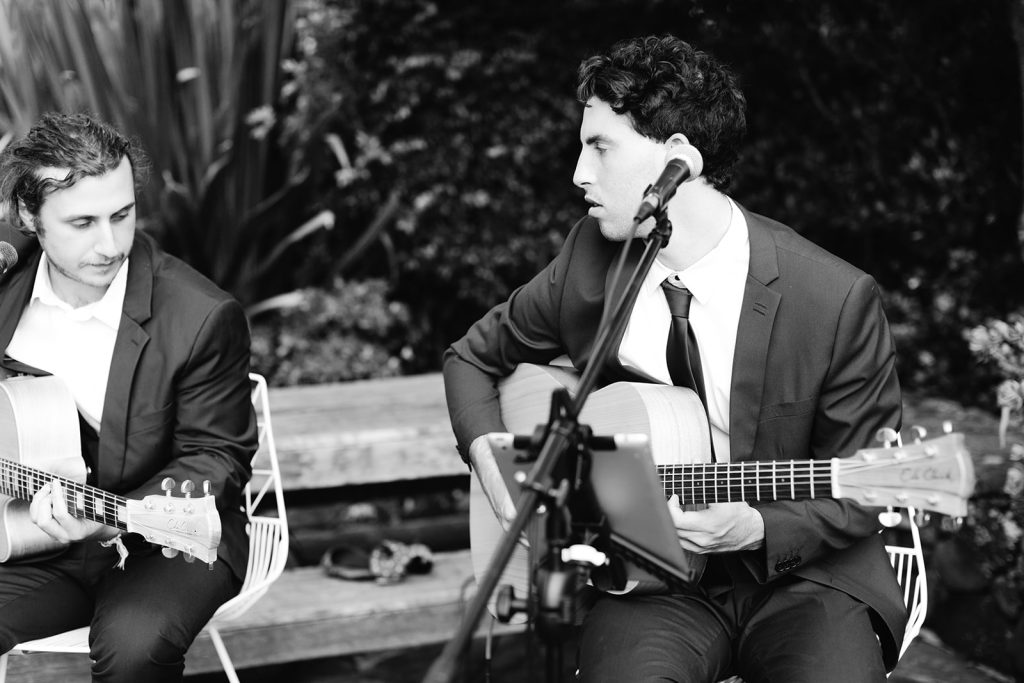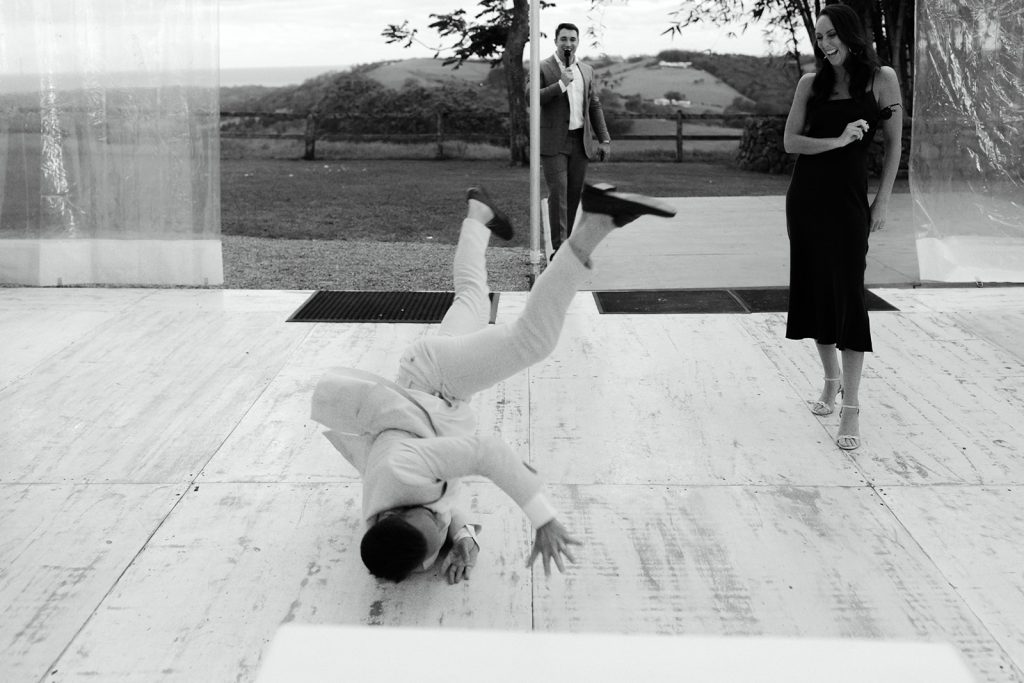 THE MOST MEMORABLE MOMENTS FROM OUR WEDDING EXPERIENCE AT BYRON VIEW FARM
The ceremony was definitely the highlight for us. Having a best friend as our celebrant (cele-maid!) was super special. In the ceremony she surprised us with the 3 things we both admire about each other. She also spoke about the relationship we have with each person in our bridal party – it was definitely a tear jerker for ourselves and the guests
Another highlight were the speeches. The best man's speech really kicked off the festivities by lip syncing and dancing to 'That's Amore' by Frank Sinatra. Half way through the song Mike's friends popped up from their chairs wearing wigs and pretending to play the piano accordion.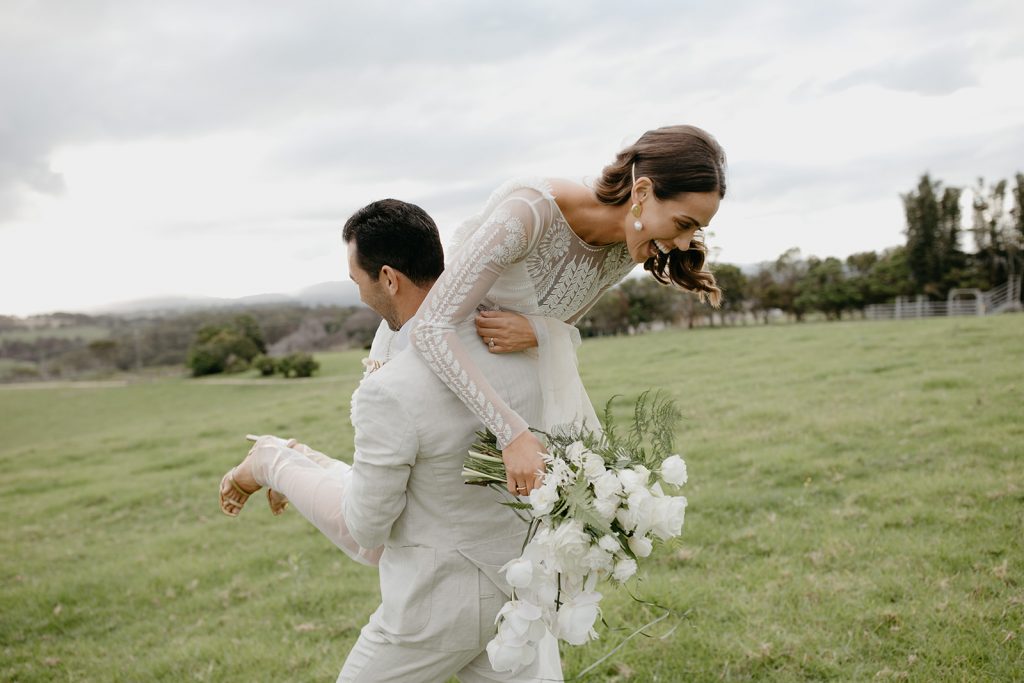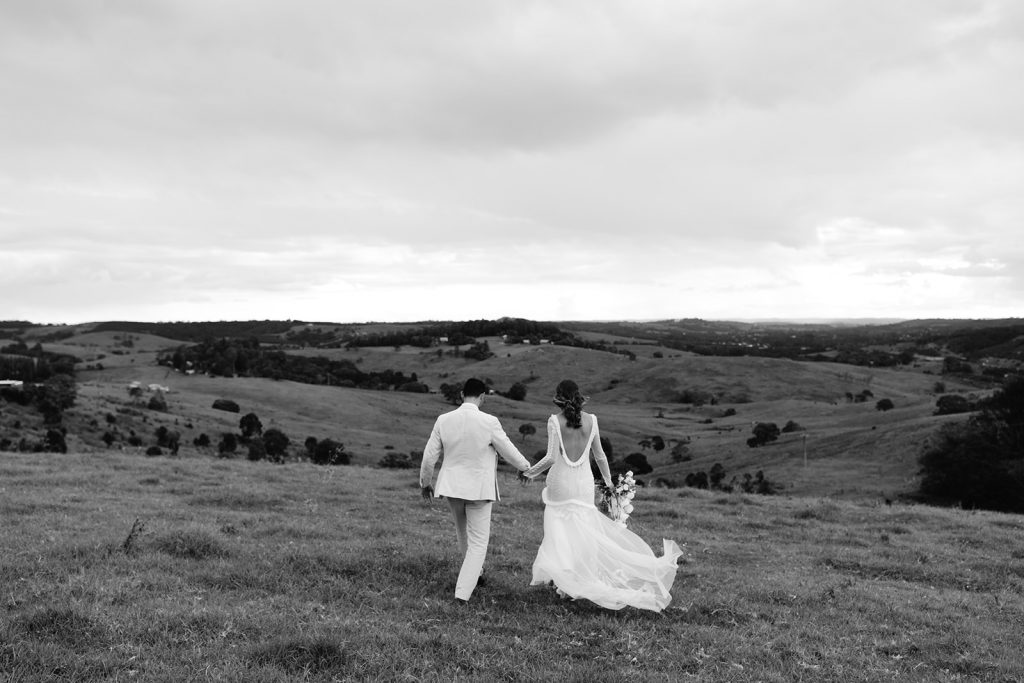 Suppliers
Venue: Byron View Farm // Celebrant: In Light Ceremonies // Photographer: Jimmy Raper // Florist: Bower Botanicals // Catering: Fig Tree Catering // Hair: Claire Hair Byron // Makeup: Phoebe Fever // Transport: Byron Bay Double Deckers // Lighting:  Byron Audio // Music: Yeah Nah Yeah // Furniture & Styling: The Wedding Shed // Planning & Coordination: Byron Bay Weddings
Welcome to Byron View Farm's little white cottage. Our one-bedroom guest home, perched on the highest hilltop of the farm… and the Byron Hinterland. Come with us for a little walk-through! These are the views from the wrap-around verandah… rolling hills, stretching out to the ocean and the Byron Bay…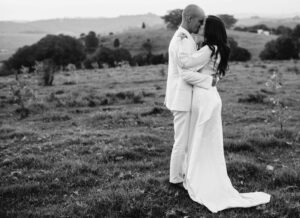 From colleagues to lovers, it was an INSTANT connection for these two lovebirds back in 2017, and they have been inseparable ever since! Inspired by a romantic, bohemian vibe, Natalie and Sean's vision was brought to life through a blend of soft colours, relaxed furniture, and lots and lots of…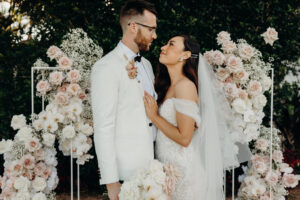 Originally booked to get married in Greece, it seems COVID had other plans in store for these two! Mel & Nathan's hinterland wedding was not only a special day for us to meet folks who are just as (if not more) obsessed with alpacas as we are, but to witness…